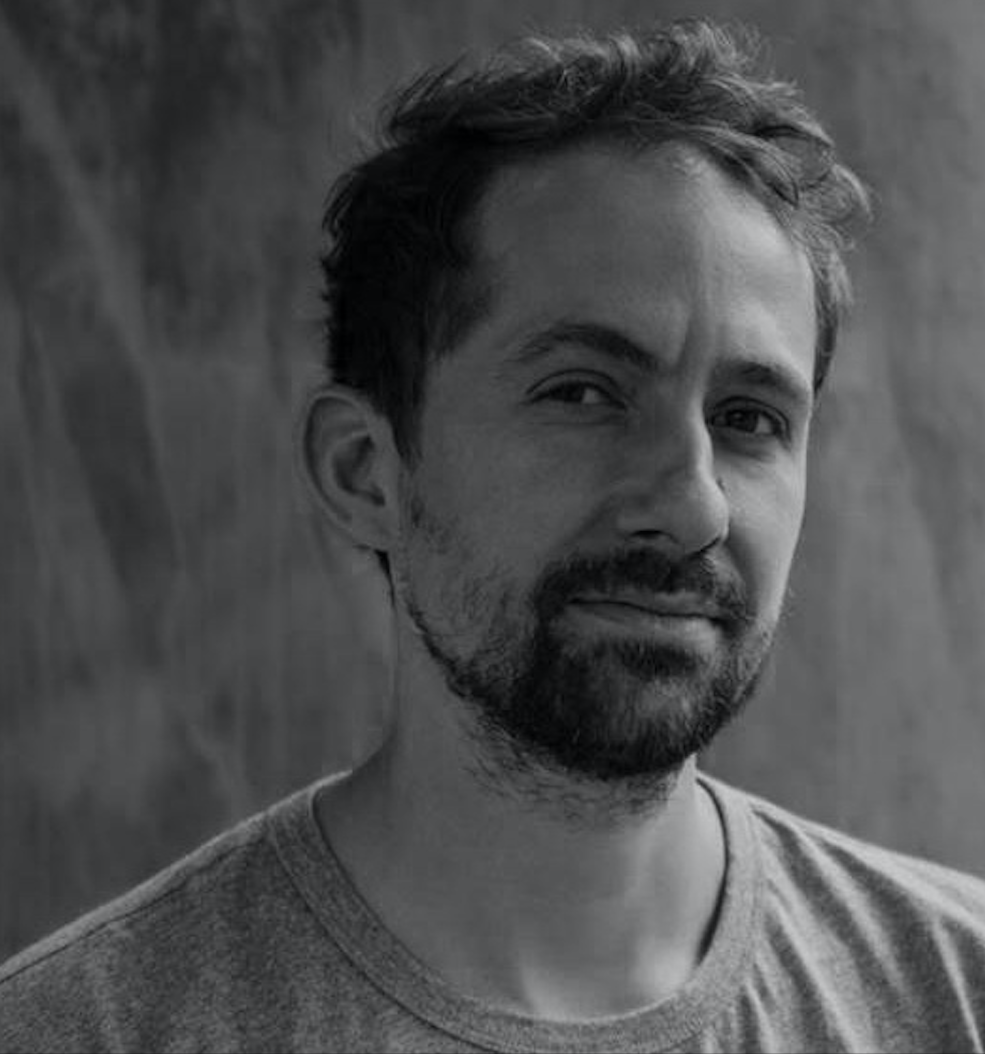 Tom Haines
DE
Als bildender Künstler von Natur aus ist das Spektrum von Tom Haines' filmischen Arbeiten immer einzigartig und ästhetisch beeindruckend.

Der in England geborene Regisseur besuchte das Art College, bevor er eine Karriere in der Filmwelt begann. Nach dem College wurde Haines beauftragt, Live-Performance-Visuals für musikalische Acts wie Animal Collective, Aphex Twin und Fourtet und viele andere zu kreieren.

Haines' Einstieg in die Musikvideowelt war selbstverständlich, er drehte Videos für Indie-Acts wie Malcolm Middleton, Cibelle, Devendra Banhart und White Denim, bevor er bei den UKMVA-Preisen 2007 für den Best New Director Award für Tung's "Jenny Again" nominiert wurde. In jüngster Zeit hat Haines seinen originellen visuellen Stil entwickelt und eingebracht, indem er mit aufregenden Künstlern wie UNKLE, Temper Trap, Civil Wars, New Order und Jon Hopkins zusammenarbeitete und ihm mehrere Nominierungen und Siege bei den MVAs einbrachte.

Neben Musikvideos hat Haines mehrere Kurzfilme im Rahmen großer Ausstellungen für zwei der größten Londoner Kunstinstitutionen, die Tate Gallery und das Victoria Albert Museum, veröffentlicht. Er hat auch mehrere Kurzfilme gedreht, "The Future is Our" und "Street Art": Painting the City" zusammen mit der Tate Gallery für den Channel 4 in Großbritannien. In seiner kurzen "Night of the Foxes", die bei großen Festivals und der beeindruckenden 16mm-Dokumentation Luminarias erfolgreich war, wurden die dramatischen Szenen eines spanischen Dorfes während eines jährlichen Festivals festgehalten, bei dem Einheimische im Rahmen eines 500 Jahre alten Reinigungsrituals über brennende Scheiterhaufen auf Pferderücken springen.

Zu Toms jüngsten kommerziellen Arbeiten gehören Expedia für 180/LA, Morgan Stanley aus Huge/NY und Google für Google Labs.



EN
A visual artist by nature, the range of Tom Haines' filmic work is always unique and aesthetically striking.
The English-born director attended Art College before establishing a career in the film world. Out of college Haines was commissioned to create live performance visuals for musical acts such as Animal Collective, Aphex Twin and Fourtet, among many others.
Haines' progression into the music video world was a natural one, and he cut his teeth shooting videos for indie acts such as Malcolm Middleton, Cibelle, Devendra Banhart, and White Denim, then was nominated for a Best New Director Award for Tung's "Jenny Again" at the 2007 UKMVA awards. More recently, Haines has developed and brought his original visual style collaborating with exciting artists like UNKLE, Temper Trap, Civil Wars, New Order and Jon Hopkins, landing him multiple nominations and wins at the MVAs.
Alongside music videos, Haines has created several short films as part of major exhibitions for two of London's greatest art institutions, the Tate Gallery and the Victoria Albert Museum. He has also directed several short films, "The Future is Ours" and "Street Art: Painting the City" in collaboration with the Tate Gallery for the UK's Channel 4, and explored narrative in his short "Night of the Foxes", which was a success at major festivals and the remarkable 16mm documentary Luminarias, capturing the dramatic scenes of a Spanish village during an annual festival, where locals leap over burning pyres on horseback as part of a 500-year-old purifying ritual.
Tom's recent commercial work includes Expedia for 180/LA, Morgan Stanley out of Huge/NY and Google for Google Labs.