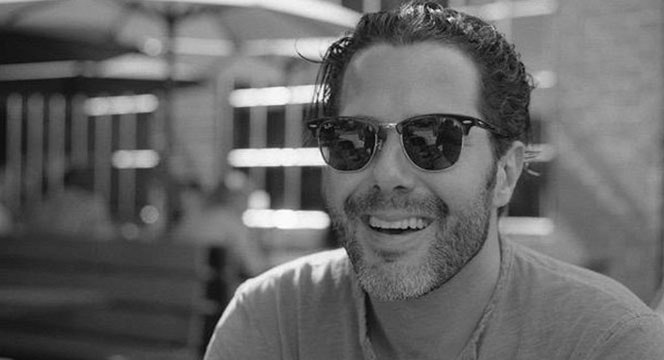 Samuel Bennetts
DE
Regisseur Samuel Bennetts verbrachte seine Kindheit in Sydney, Australien. Er begann seine Regiekarriere als Teenager und führte Regie bei Theaterstücken. Während seines Studiums der Naturwissenschaften und Psychologie an der Universität fühlte er stets eine brennende Leidenschaft für das Drama und führte immer wieder Regie bei verschiedenen Produktionen auf Leinwand und Bühne.
Nach der Regie seines ersten Kurzfilms drehte Samuel Musikvideos für Bands wie Rogue Traders, INXS, Grinspoon und seine Jugendfreunde - Bluejuice. Samuel wechselte ins internationale kommerzielle Filmgeschäft und führte Regie für Marken wie Audi, Toyota, Mazda, VW, Castrol, Ebay, Powerade und Canon. Heute lebt er in Los Angeles und arbeitet an Werbespots und digitalen Produktionen. In enger Zusammenarbeit mit Schauspielern, Kameraleuten, Designern und Postproduktionskünstlern sucht er nach neuen und interessanten Wegen, seine Kreativität zum Ausdruck zu bringen.
EN
Director Samuel Bennetts spent his childhood in Sydney, Australia. He began his directing career in his teens, directing stage plays. Studying science and psychology at University, he always felt a burning passion for drama, continually directing various productions on screen and stage.
After directing his first short film, Samuel made music videos for bands such as Rogue Traders, INXS, Grinspoon, and his childhood friends - Bluejuice. Samuel moved into international commercial filmmaking, directing for brands such as Audi, Toyota, Mazda, VW, Castrol, Ebay, Powerade, and Canon. Today he lives in Los Angeles and works on commercials and digital productions. He continues to strive for new and interesting ways to express his creativity working closely with actors, cinematographers, designers, and postproduction artists.