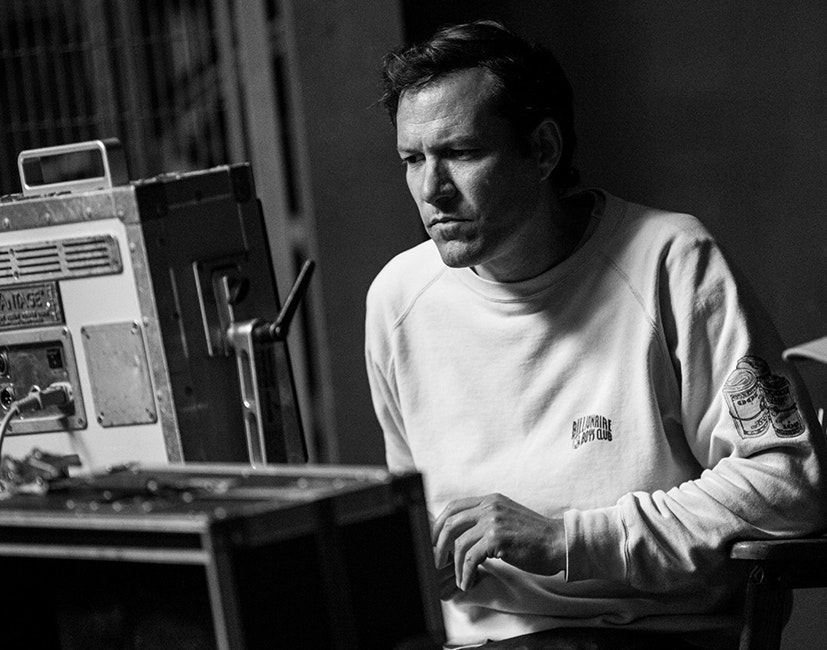 Ringan Ledwidge
DE
Ringan Ledwidge ist einer der begehrtesten und anerkanntesten Regisseure in der Branche. Er gewinnt den Chairman's Award bei den British Arrows, wird vom Campaign Magazine schon zum dritten Mal als UK's No.1 Director geführt und der Gunn Report sieht den hoch dotierten Werbefilmregisseur weltweit auf Platz 2.
Nach seiner Ausbildung zum Grafik Designer an der London Ravensbourne School Of Design beginnt Ringan als Fotojournalist im Nahen Osten. Ringan wechselt 1999 zur Regie und wird sofort vom Creative Review zum 'Dream Team' und vom Campaign Magazine zum 'Face to Watch' gekürt. In Cannes gewinnt er als 'Best Young Director'.
In der Folge kreiert Ringan äusserst erfolgreiche Spots für Lynx, Adidas, Nike, the COI und Coke, für die er viele Preise beim D&AD, British Arrows und in Cannes einsammelt. Zusammen mit der Produktionsfirma Working Title und Universal nimmt er 2005 die Arbeit an seinem Spielfilm 'Gone' auf.

Zurück in der Werbewelt gründet er 2006 mit Danny Kleinmann die Produktionsfirma Rattling Stick und kreiert aussergewöhnliche Filme unter anderem für Orange, Britvic, Hovis, Nike, John Lewis, Puma, Axe, Barnado's und The Guardian, für die er weitere Preise bekommt (British Arrows, D&AD, Cannes und den begehrten Grand Prix).
Rattling Stick wird 2012 zur besten Filmproduktion des Jahres gekürt, und das schon zum vierten Mal in fünf Jahren! Ringan sammelt weiterhin fleissig Preise, darunter 7 British Arrows, 11 Cannes Löwen, und einen Yellow Pencil bei den D&AD Awards.
EN
Ringan Ledwidge has become widely acknowledged as one of the industry's top commercials directors. He's recently received the coveted Chairman's Award at the British Arrows as well as being rated as the UK's No1 Director by Campaign Magazine for the third time and as the second Most Awarded Director in the world by the Gunn Report.
After graduating from London's Ravensbourne School of Design with a first in graphic design, Ringan began working as a photojournalist in the Middle East. In 1999 he moved into directing and the same year, was selected part of The Dream Team by Creative Review, picked as a Face to Watch by Campaign and won Best Young Director at Cannes.
Ringan then went on to direct hugely popular commercials for Lynx, Adidas, Nike, the COI and Coke, picking up awards at D&AD, British Arrows and Cannes. In 2005, production began on his first feature Gone, through Working Title and Universal.
On returning to the world of commercials, Ringan joined forces with director Daniel Kleinman and Rattling Stick was born in May 2006. Here Ringan has directed campaigns for Orange, Britvic, Hovis, Nike, John Lewis, Puma, Axe Barnardo's and The Guardian to name a few, and has received further awards at British Arrows, D&AD and Cannes including the coveted Grand Prix.
In 2012 Rattling Stick was named Best Production Company of the Year at the British Arrows for the fourth time in five years and Ringan picked up (amongst others) 7 British Arrows, 11 Cannes Lions and a Yellow Pencil at D&AD.