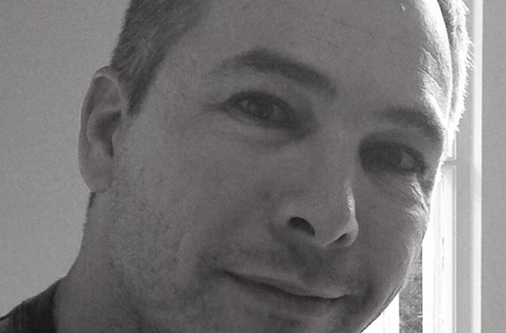 Richard Jung
DE

Der einjährige Richard sitzt auf einem Hochstuhl in einer Küche in Brooklyn und malt mit Wachsmalstiften. Um ihn herum wuseln Köche, die Speisen für das kleine Restaurant zubereiten, das seinen Eltern gehört. Später sitzt er dann an der Westküste auf seinem fancy Fahrrad mit Bananensattel und allem Drum und Dran und alles könnte toll sein, aber er vermisst die Küche. Er absolviert ein paar Jahre Schule, studiert irgendwas mit Betriebswirtschaft und landet dann zufällig beim Film. Vernünftigerweise entscheidet sich Richard fürs Fotografieren (und Filmemachen), wofür er in den folgenden 18 Jahren unzählige Preise abräumt.

Als er nach London umzieht, stellt er erst mal fest, dass die englische Küche gar nicht (mehr) so schlecht ist, wie ihr Ruf. Während er Fotos vom Essen knipst, fällt ihm ein, dass er ja auch gerne Geschichten erzählt; also dreht er Kurzfilme übers Essen und diejenigen, die es anbauen, zubereiten und essen.
Richard bleibt einfach in London, jetzt wo das Essen auf der Insel besser ist und er sich an Marmite und eine gute Tasse Tee gewöhnt hat und wird ein sehr erfolgreicher Werbefilmregisseur. Wie damals findet man ihn immer noch in der Küchenecke, aber jetzt ist er derjenige, der herumwirbelt und der Einsatz von Wachsmalstiften ist selten geworden.
EN

Richard is aged 1 and is sitting in a high chair in the corner of a kitchen. The kitchen is the heart of a busy little New York neighbourhood restaurant owned by his mother and father. He sits and draws with crayons whilst watching chefs bustle about creating dishes for the lunch rush.
Richard moves with his parents to the west coast and gets a bow and arrow set and new bike with ape hangers, a sissy bar and a bright green banana seat. Life is sweet but he misses the kitchen.
Richard spends a hazy few years at school and emerges with a need to be creative so ends up in a business management degree. Punk happens, Richard finds a filmmaking course by accident. He, wisely, decides to leave business school and start making films and taking pictures. He never looks back and proceeds to take pictures of cool stuff for the next 18 years. Richard wins awards photographing more cool stuff than you can shake a stick at.
Richard moves to London and finds the myth that English food is terrible is not strictly true (any more). He likes food and starts taking pictures of it and also remembers that he liked making films. Richard also remembers that he likes telling stories. He starts making short films about life that start with food and then embrace those who grow it, prepare it and eat it. He also makes films about music, love, history, furniture and interesting people, in fact lots of cool things that you could shake a stick at.
Richard stays in London and starts a very successful career as a commercials director. He learns to love marmite and a nice cup of tea. He still, however, has his eggs 'over easy'.
Richard can still be found in the corner of a kitchen, but these days he makes the things happen and hardly ever uses crayons.