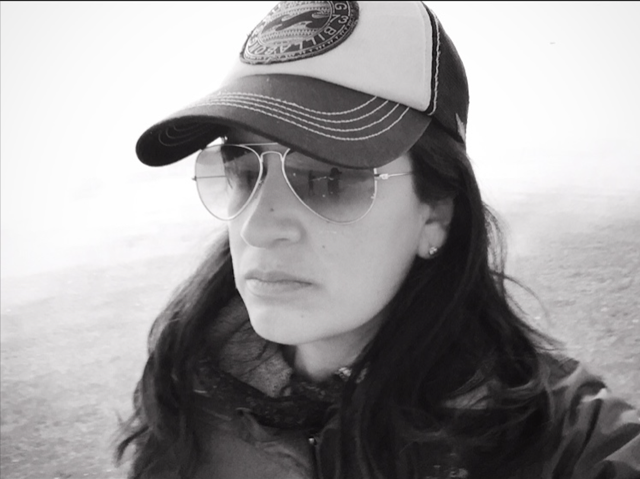 LA SISTER
DE
La Sister ist eine Filmemacherin, die in Baja California geboren und aufgewachsen ist. Sie wuchs zwischen der mexikanischen und amerikanischen Kultur auf. La Sister hat einen BSC in Kommunikationswissenschaften und absolvierte die Filmhochschule. Sie nahm Unterricht bei sehr talentierten Künstlern, die sie bewunderte, wie unter anderem Emir Kusturika und Bertolucci.

La Sister ist eine Regisseurin, die sich in jedes Detail des Projekts einbringt, sich von ihrer Intuition beraten lässt und nie daran zweifelt, für den Film Risiken auf visueller und narrativer Ebene einzugehen. Sie hat eine innere Welt mit einem Hintergrund, in dem Realität und Fantasie zusammenkommen, um einen einzigartigen visuellen Stil zu schaffen. Die Bilder in ihrem Kopf sind in ständiger Veränderung.

La Sister hat in Mexiko, Belgien, Paris gelebt und hat jetzt ihren Sitz in Barcelona.
Sie spricht Spanisch, Englisch und Französisch.


EN
La Sister is a Filmmaker born and raised in Baja California. She grew up between Mexican & American culture La Sister has a BSC in Communication Sciences and Graduated from Film School. She took lessons from very talented artists she admired like Emir Kusturika and Bertolucci, among others.
La Sister is a Director who gets involved in every detail of the project, who lets herself be advised by her intuition and who never doubt to take risks at a visual and narrative level for the sake of the film. She has an inner world with a background where reality and fantasy come together to create a unique visual style. The images of her head are in constant mutation.
La Sister has lived in Mexico, Belgium, Paris and is now based in Barcelona.
She speaks Spanish, English and French.