< go back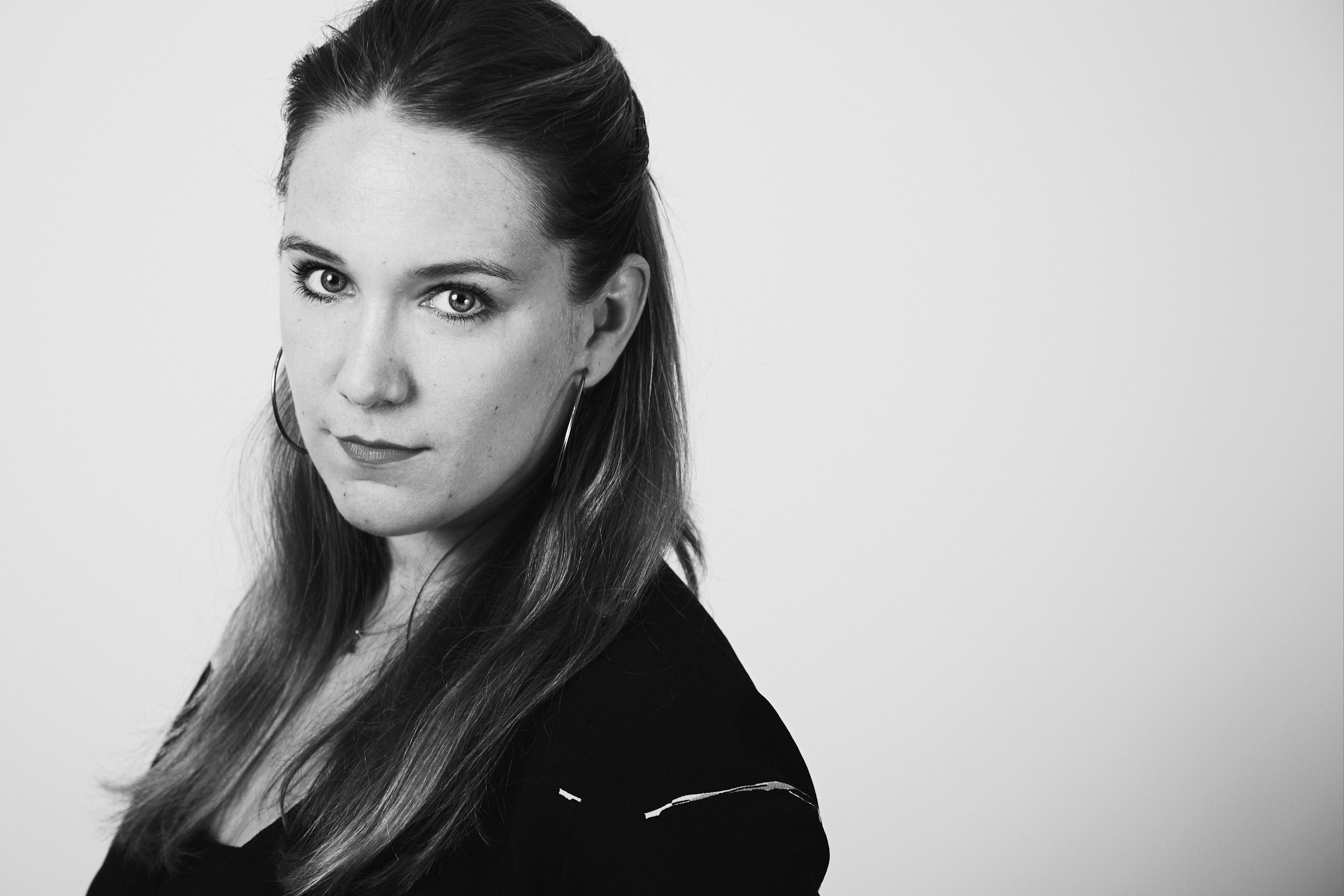 Katrin Weber
Sales / Managing Board Member
DE
Mit 10 Jahren darf Katrin das erste Mal Star Wars und Indiana Jones gucken.

Zwei Dinge prägen sich ihr dabei ein. Zum einen der legendäre Dialog zwischen Han Solo und Prinzessin Leia. Sekunden bevor Han Solo in Karbonit eingefroren wird, sagt Leila zu ihm: "Ich liebe Dich!" er daraufhin: "Ich weiß". Und zu anderen die Erkenntnis: später mache ich etwas mit Film. Über einen Abstecher zur Schauspielschule und einem Nebenjob in der Videothek war klar: nix mit Pornos und auf jeden Fall hinter der Kamera.
Es folgt eine Ausbildung bei Element e und im Anschluss 5 Jahre bei e+p als PA, Sales Rep, Directors Scout und später Line Producer. Vor FoxDevil arbeitete Katrin für ein Jahr bei blmfilm als Sales Rep, Directors Scout und Producer. Spätestens jetzt ist klar: die Arbeit mit Agenturen und Regisseuren in einer Filmproduktion - das ist es!
Würde aber Wes Anderson kommen und sie als Producer für den nächsten Spielfilm buchen, würde sie eine Ausnahme machen.
Katrin unterstütz das FoxDevil Team von Hamburg aus.
----
EN
When she watched Star Wars for the first time at the age of 10 two things happened: Firstly, she was very impressed with the legendary dialogue between Han Solo and Princess Leia When she tells him that she loves him and he responds, "I know".
Secondly, she knews she was going to work in the film industry when she grew up.
After attennding acting school and having worked in a video rental shop it became clear: it wouldn´t be porn and she want to be behind the camera. Next came an apprenticeship at Element E followed by a job as PA, Sales Rep, Directors Scout and Line Producer there. She also worked for blm film as Sales Rep, Directors Scout and Producer. Now she knows: working with agencies, directors and ad production companies is what she wants to do!
If Wes Anderson called and wanted to hire her as a producer for his next feature film, she would however make an exception.
Katrin represents FoxDevil Films in Hamburg.
Contact:
T +49 151 2004 5722

S foxyladyhamburg