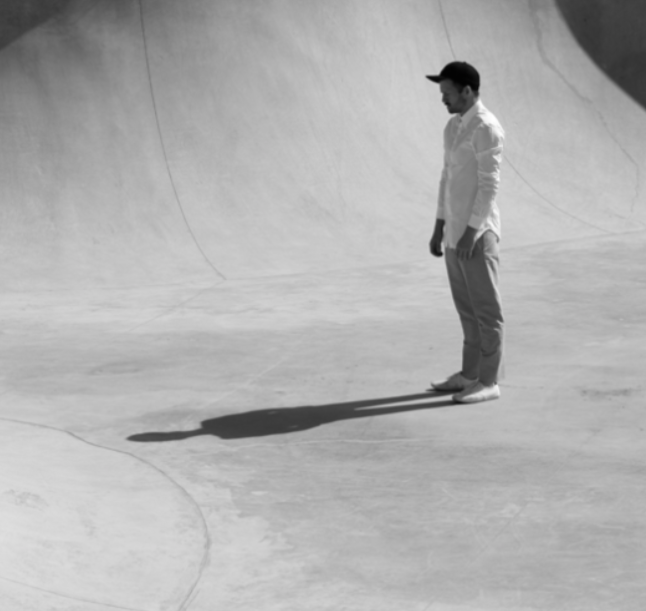 Johan Perjus
DE
Hat künstlerische Großeltern, entdeckt die Kunst. Blättert durch "Subway Art" und fängt an, Graffitis zu machen. Fährt Skateboard, entdeckt Grafikdesign und Fotografie. Sieht "Panzerkreuzer Potemkin" in der Schule, entdeckt Film. Will als Art Director ein paar Jahre für ein Magazin arbeiten, studiert deswegen Grafikdesign und Illustration (MA), arbeitet kurz nach deren Gründung eine Weile bei Acne, gründet mit ein paar Freunden ein Design- und Regie-Kollektiv. Merkt dann, dass er seinen eigenen Weg gehen muss und dass dieser Weg zum Film führt.
Begeistert sich für Menschen, Filmemachen, Kunst, Handwerk, Design, Architektur, Fotografie, Typografie, Surfen und Natur. Trägt Bart und Brille. Ist ein Morgenmensch, geht gerne joggen, mag das Meer, den Geruch von Holz und frisch geschnittenem Gras und Ehrlichkeit. Lacht und weint schnell, manchmal auch gleichzeitig. Schreibt über sich in der dritten Person.
EN
Had artistic grandparents, discovered art. Saw "Subway Art" and started painting graffiti. Skateboarded, discovered graphic design and photography. Saw "The Battleship Potemkin" in high school, discovered film. Wanted to be a magazine art director for a couple of years and studied Graphic Design & Illustration (MA), worked a while at Acne in it's early years, founded a design/directors collective with a couple of friends. Realized that I had to go my own way and that film was where all my interests converged. Went to psychoanalysis for five years, discovered myself.
Passionate about people, filmmaking, art, craft, design, architecture, photography, typography, surfing and nature. Sports a beard and glasses. Likes mornings, a good run, the sea, the smell of wood, cut grass and honesty. Laughs out load and tears equally easy (sometimes at the same time), writes about himself in third person.