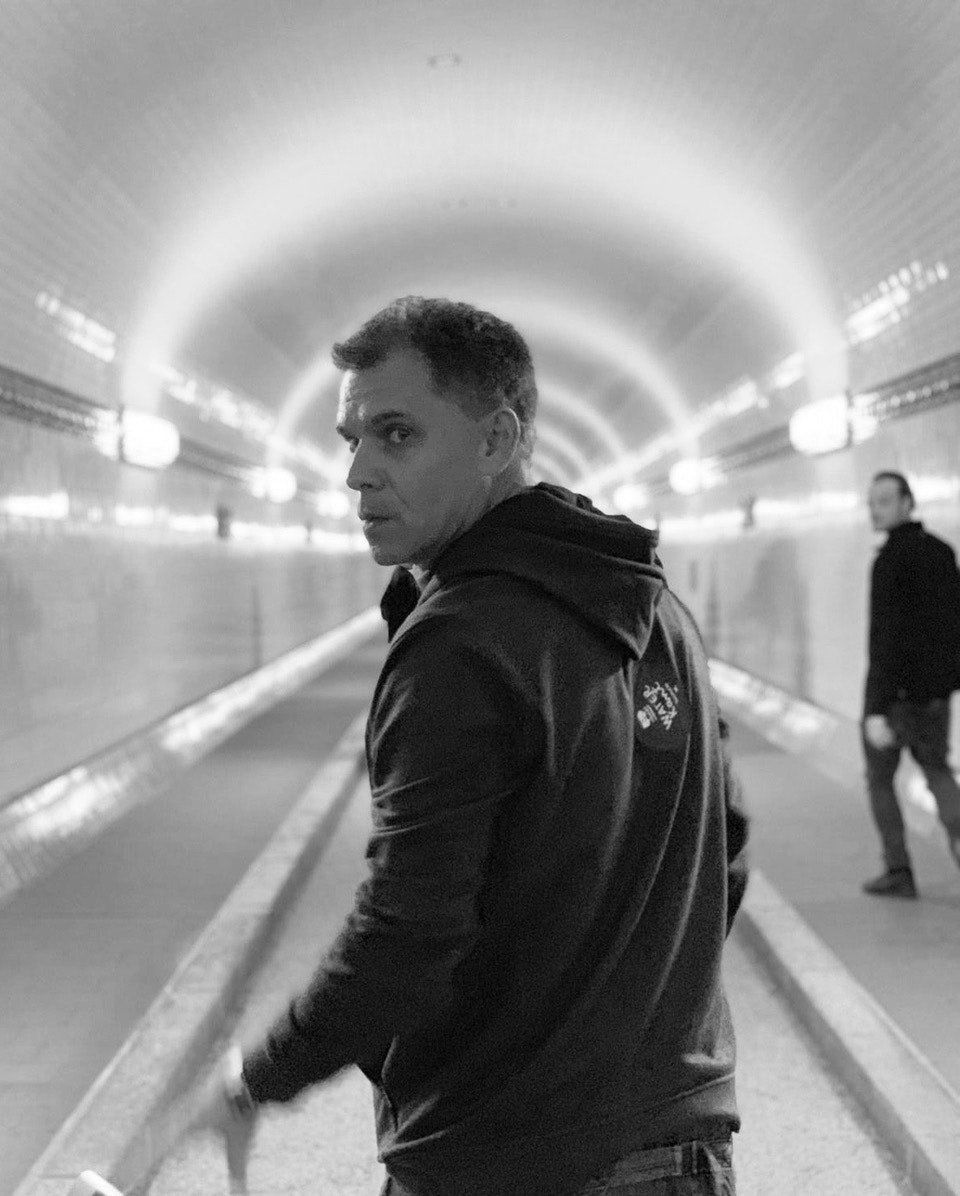 JJ Keith
DE
JJ ist ein waschechter Londoner mit einer deutschen Mutter und einem österreichischen Vater. An der Universität Edinburgh macht er seinen Master in Filmwissenschaften.
Seine Filmkarriere als Regisseur beginnt er mit drei Kurzfilmen, die große Beachtung bei unterschiedlichsten Filmfestivals finden und sogar im britischen Fernsehen ausgestrahlt werden. Sein zweiter Film "Holiday Romance" wird in der Kategorie 'Live action short' für einen Oscar nominiert und gewinnt als bester Kurzfilm das Hollywood Film Festival.
Nach einem Gastspiel beim Fernsehen, wendet er sich dem Werbefilm zu, wo er von Anfang an mit ungewöhnlichen Spots für Kunden wie Gossard, Boots, Heinz, Mars, Sainsbury's und BT für Furore sorgt. JJ hat die seltene Gabe, authentische Darsteller mit seinem einfühlsamen visuellen Stil einzufangen.
Mit vielen Spots gewinnt JJ internationale Anerkennung und Preise. So räumt er für seinen Film 'Cog Spoof' diverse Preise ab, von Gold beim Creative Circle und BTAA, über Silber in Cannes, bis Bronze bei The One Show. Auch seine Arbeiten für Guinness Extra Cold werden in Cannes, dem Creative Circle, BTAA und bei den APA50 gefeiert.
Viele Kunden kommen immer wieder gerne zu JJ, seine Zusammenarbeit bei der 118 118 Kampagne währte über 3 Jahre, für Guiness machte er ein Projekt nach dem anderen.
Obwohl JJ hauptsächlich für seinen 'Comedy Stil' bekannt ist, zeichnen sich seine Filme durch eine vielseitige visuelle Gestaltung und seine subtil-scharfe Beobachtungsgabe aus.
JJ spricht fliessend deutsch und hat jede Menge Erfahrung mit der deutschen Werbelandschaft. Über die Jahre kreiert er einige hochkarätige und hochgradig erfolgreiche Filme für Yello, Edeka und die '0815 Bank' der Sparkasse.
EN
JJ is a born and bred Londoner with a German mother and Austrian father. Educated in the UK, he graduated from Edinburgh University with an MA in Film Studies. JJ launched his career in the world of film by directing three shorts, all of which were highly acclaimed on the festival circuit and subsequently broadcast. JJ's second short, Holiday Romance, was nominated for an Oscar (Live Action Short category) and went on to win Best Short Film at the Hollywood Film Festival.
Following a stint in TV Drama, JJ turned his attention to commercials. Before long his rare ability to combine the sensitivities of a visual style with a lightness of performance meant he was directing spots for major clients including Gossard, Boots, Heinz, Mars, Sainsbury's and BT at the very early stages of his career.
Much of JJ's work has been met with critical acclaim. Having directed several spots for 118 118, JJ's 'Cog Spoof' picked up a number of awards from Golds at Creative Circle and the BTAA to a Silver at Cannes and a Bronze at The One Show. Respectively his work for Guinness Extra Cold has also been celebrated at Cannes, Creative Circle, the BTAA and the APA50.
JJ receives a great deal of repeat work, notably helming 118 118 campaign for a couple of years and three separate jobs for Guinness.
Although JJ is probably most known for his comedy work he has created a style that is distinct yet versatile, showing a flare for both the visual approach and subtly observed performance.
JJ has had many years experience working in Germany where he has produced some high profile and hugely successful campaigns, notably the original 0815 Campaign for Sparkasse.