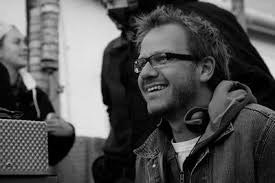 JH Walker
DE
JH Walker ist ein Werbe-/ Spielfilmregisseur, Autor und Fotograf aus Johannesburg. Seine Stärke liegt darin, emotional fesselnde Geschichten mit glaubwürdigen Charakteren zu erzählen. Als leidenschaftlicher Fotograf sucht er nach dem perfekten, alles enthaltenden Frame.
Seine Karriere als Regisseur beginnt 2001 mit einem Kurzfilm namens Triomfeer, mit dem er zahlreiche Preise gewinnt. Bei seinem zweiten Kurzfilm The Abyss Boys von 2009 schreibt er das Drehbuch, führt Regie und betätigt sich als Koproduzent. Auch dieser Film gewinnt wieder diverse Preise, darunter 'Best Short Film' bei den Africa Movie Academy Awards.
JH bringt nicht nur vollen Einsatz und ist immer mit Leidenschaft und Engagement dabei, sondern schafft es auch, alle Beteiligten anzustecken, denn eine konstruktive Zusammenarbeit mit starkem Zusammenhalt des Teams ist für ihn (und für uns) der Schlüssel zum Erfolg.
Seit 2014 lebt JH mit seiner Familie in Sydney und glaubt, dass das Beste erst noch kommt. Zeigen wir es ihm!
EN
JH is a commercials and narrative filmmaker, writer and photographer.
As a visual storyteller, his cinematic strengths lie in creating distinctive visuals with sincere characters and setting it all in an emotionally compelling narrative. His deep love for photography and his determined search for that one frame that encapsulates it all is evident in his work.
JH started his career by writing and directing his first short-film, 'Triomfeer' in 2001. Winning multiple awards for his work, he's successfully been creating visual narratives for movies and commercials ever since.
In 2009 he wrote, directed and co-produced his second short-film in association with Focus Features in NY, called 'The Abyss Boys', a powerful film about two brothers caught in a world of abalone poaching from which they cannot escape. The film won Best Short Film at the AMAA's amongst several others. Currently, as always, JH is in development on numerous films and projects.
As a person who's fully committed and deeply inspired not only by the power of the cinematic narrative, but also by the talents of the people he works with, JH brings a contagious energy and passion to every project and believes that constructive collaboration and the building of strong relationships are the keys to every successful film.
Originally from Johannesburg, JH moved his family to Sydney at the beginning of 2014. He always believes that the best is yet to come.