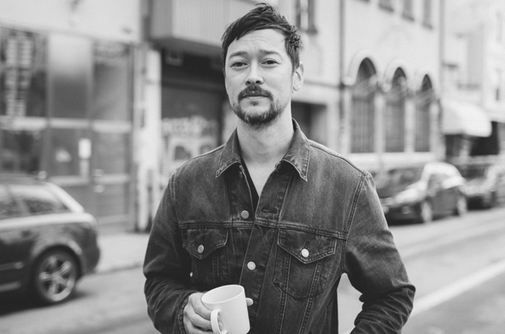 Jesper Hiro
DE

Als preisgekrönter Regisseur hat Jesper Hiro bereits über 100 Werbespots und Musikvideos gedreht. In Schweden aufgewachsen, studiert der Kosmopolit Hiro in Dänemark und startet seine Karriere im Anschluss in San Francisco mit Independent-Produktionen, Werbespots und Dokumentationen. Zurück in Schweden arbeitet Hiro als Regieassistent von Johan Renck bei Pettersson Åkerlund.
Hiros trockener und distanzierter Humor findet sich in vielen Projekten wieder, darunter Optimum's No mit Mother NYC, Tescos "Mum of the Year" mit Weiden und Kennedy London. Auch seine Arbeiten für Calpol "Tent" und "Shark" mit JWT London erlangen internationale Bekanntheit.
Jesper hat nationale und internationale Preise und Auszeichnugnen erhalten, darunter Cannes Löwen, Swedish Advertising Awards, Finnish Voitto Awards, Clio, British Television Advertising Awards und Eurobest. Für den Swedish Roy Award wurde er als "Director of the Year" nominiert, außerdem gewann er einen norwegischen Grammy für das beste Musikvideo.
Der Vater zweier Kinder spricht Japanisch, Deutsch, Französisch und Dänisch (Grundkenntnisse) sowie Englisch und Schwedisch (fleißend).

EN
Jesper Hiro is an award-winning director who has shot over 100 commercials, promos, and music videos to date. A truly global citizen, Hiro grew up in Sweden and studied in Denmark. He launched his film career during his year abroad in San Francisco, working on several indies, commercials and documentaries. After returning to Sweden, Hiro worked as assistant director to Johan Renck with the production company Pettersson Åkerlund.
His dry observational humor made its way into a multitude of projects including Optimum's No with Mother NYC and Tesco's Mum of the Year with Weiden and Kennedy London. Hiro is also known for Calpol spots Tents and Shark with JWT London.
He has received honors and awards at international and national award shows including Cannes Lions, Swedish Advertising Awards, Finnish Voitto Awards, Clio, British Television Advertising Awards, and Eurobest. He was nominated for Swedish Roy Awards 'Director of the Year', and has earned a Norwegian Grammy for Best Music Video.
The father of two is conversational in Japanese, German, French and Danish, and fluent in English and Swedish.