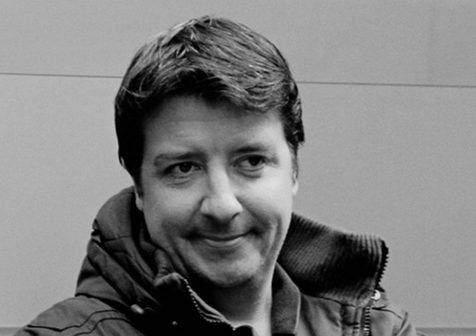 Gerald McMorrow
DE
Gerald ist ein Absolvent der New York Film School und begann seine Karriere mit Musikvideos, die er unter anderem für Künstler wie Tom Jones, Catatonia, Ultrasound und einige mehr geschrieben und inszeniert hat. Hinzu kommen Commercials, die er mit einer Vielzahl von Kunden und Agenturen macht und für die er mit Auszeichnungen von Creative Circle, The Green Awards und The British Television Advertising Awards belohnt wird.
Sein Kurzfilm 'Thespian X' gewinnt beim London Film Festival und kommt in das Programm des Berlin Film Festival und New York's Tribeca Film Festival. Er schreibt und inszeniert seinen ersten Spielfilm 'Franklyn', einen schwarzen Fantasy Thriller der in London spielt und der vom Oscar Preisträger Jeremy Thomas produziert wird.
Gerald's Stil ist unverwechselbar; optisch schön, kunstvoll, mit viel Liebe zum Detail, was seine Arbeit sofort erkennbar und wunderbar einzigartig macht. Er wird London von Nice Shirt Films und von Moondog in New York vertreten.
Wir freuen uns, das er nun bei uns für Deutschland an den Start geht!

EN

Growing up with an overactive imagination and a self inflicted diet of movies and comics has led Gerald to an inevitable life and career in film.
A graduate of the New York Film School, Gerald began his career in the field of music video, writing and directing for artists such as Tom Jones, Catatonia, Ultrasound and many others. His career naturally progressed to commercials, working with numerous agencies and clients, picking up awards from the Creative Circle, The Green Awards and The British Television Advertising Awards.
His short film 'Thespian X' was awarded by the London Film Festival's first prize as well as being selected for the Panorama at the Berlin Film Festival, New York's Tribeca Film Festival and was subsequently purchased for distribution by Dimension/Miramax.
Gerald has since written and directed his first feature - 'Franklyn' a noirish fantasy thriller set in London. 'Franklyn' stars Ryan Phillipe, Eva Green, Bernard Hill and Sam Riley and was produced by Oscar winning Jeremy Thomas (Sexy Beast, Young Adam, The Last Emperor). It was number one in the ITunes charts for a month.
Gerald's style is distinctive; visually beautiful, skilfully crafted, with a close attention to detail that makes his work immediately recognisable and wonderfully unique. He is based in London and continues to write and work for the screen as well as being represented through Nice Shirt Films in London and Moondog in New York.