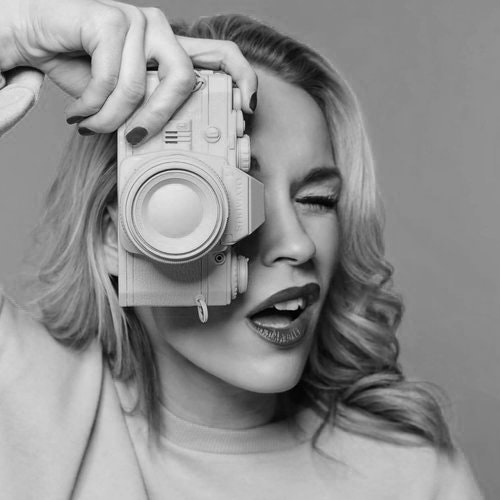 FERN

DE
Fern Berresford ist eine in London ansässige Regisseurin und Fotografin. Fernes Arbeiten verbinden clevere Konzepte mit einer gewagten lauten Ästhetik. Sie hat einen witzigen und unverwechselbaren Stil, wobei sie oft schrullige Figuren in seltsame Welten setzt.
Sie erhielt zwei British Arrows, einen Filmförderpreis von Ideas Tap, eine Nominierung für den Young Directors Award bei den Cannes Lions und ihr erster Film "Man Made" wurde beim Women In Film Festival als bester Film ausgezeichnet.
Ferns Fotos haben auch zahlreiche Auszeichnungen erhalten, darunter sind D&AD, Creative Circle und die International Photography Awards in New York. Zuletzt wurde sie als Gewinnerin der 'Female in Focus Awards' des British Journal of Photography ausgewählt.
EN
Fern Berresford is a London based director and photographer. Fern's work combines clever concepts with beautifully bold aesthetics. She has a witty and distinctive visual style, often creating quirky characters that belong to the weird and wonderful worlds she constructs.
Her work has been recognised across the industry picking up 2 British Arrows for her commercial work, a film funding prize from Ideas Tap, a nomination for the Young Directors Award at the Cannes Lions and her first film 'Man Made' was the winner of Best Film at the Women In Film Festival.
Fern's photography has also received numerous awards including D&AD, Creative Circle and the International Photography Awards in New York and has most recently been selected as a winner of the British Journal Of Photography's 'Female in Focus Awards'.