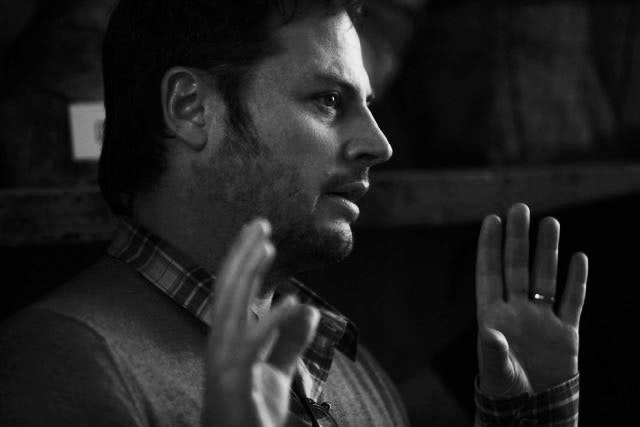 DE

Brent Harris ist ein internationaler Werbefilmregisseur aus Südafrika, der New York City seit über zehn Jahren seine Heimat nennt.

Harris hatte schon früh Ambitionen, Spielfilmregisseur zu werden, aber nach seinem Abschluss an der University of Cape Town wurde er nach einer zufälligen Begegnung ein frühzeitiger junger Regisseur der Marke Promos bei M-Net, Südafrikas einzigem privaten Fernsehsender. Dies führte ihn in die lebhafte südafrikanische Handelsindustrie, wo er von dem Nervenkitzel und dem kreativen Abenteuer des Kurzfilmgenres völlig verführt wurde. Er befindet sich nun in der überraschenden Position, so etwas wie ein "erfahrener Helfer" zu sein.

Als Regisseur beschäftigt sich Harris mit der Seele der Geschichte und den Menschen, die sie besetzen. Intime Nahaufnahmen, die "die Wahrheit und Poesie" seiner Motive hervorrufen, sind zu seinem filmischen Markenzeichen geworden: "Form follows emotion" ist seine persönliche Diktion und zeigt in seiner Arbeit, dass sie sowohl emotional ansprechend als auch visuell beeindruckend ist.

Harris hat mit vielen der kreativsten Werbeagenturen der Welt zusammengearbeitet, darunter Wieden+Kennedy, Droga5, Johannes Leonardo und Chiat-Day, und hat für viele der weltweit führenden Marken gedreht - Nascar, Goodyear, Expedia, Sky, Intel, Coke und Peloton, um nur einige zu nennen. Seine Arbeit wurde mit vielen der höchsten Auszeichnungen der Branche ausgezeichnet, darunter mehrere Cannes Lions und AICP's.

Mit einem Spielfilmprojekt über den Außenseiter Frank Lloyd Wright, welches er seit langem entwickelt, schließt der Regisseur den Kreis.



EN
Brent Harris is an international commercial film director from South Africa, who has called New York City his home for over the last decade.
Harris had early ambitions of being a feature film director but after graduating from the University of Cape Town a chance encounter saw him become a precociously young director of brand promos at M-Net, South Africa's only private TV channel. This led his way to the spirited South African commercial industry where he was completely seduced by the thrill and creative adventure of the shorthand genre. He now finds himself in the surprising position of being something of an 'experienced helmer'.
As a director, Harris is preoccupied with the soul of the story and the people that occupy it. Intimate close ups that elicit 'the truth and poetry' of his subjects have become his cinematic trademark.'Form follows emotion' is his personal dicta and it show in his work that is both emotionally engaging and visually striking.
Harris has collaborated with many of the world's most creative advertising agencies including Wieden+Kennedy, Droga5, Johannes Leonardo and Chiat-Day, and shot for many of the world's leading brands – Nascar, Goodyear, Expedia, Sky, Intel, Coke and Peloton, to name but a few. His work has garnered many of the industry's highest awards including multiple Cannes Lions and AICP's.
The director is about to go full circle with a feature film project about the maverick architect, Frank Lloyd Wright that he has been long developing.